Holli and Jeffrey were ready for a change and were looking for a new way to sell their Overland Park home. They were tired of their house right on 71st Street in Overland Park, Kansas that sat on a very busy street. It also had a large backyard and lots of trees to maintain. They were ready for something that had maintenance provided. And they were a little scared of trying to sell a house that needed a bit of updating and had a septic system. They shared with us that they were "selling our home and considering using a traditional realtor. We would like to see what else is available. We like the idea of a quick sale with no hassles!"
They talked with several investors and ultimately decided to work with us here at kcmoHomeBuyer, because not only were we able to buy their house, all cash, on the day of their choice, but the Realtor on our team was able to help them find and purchase a new home. This allowed them to coordinate everything so we bought their house giving them the funds so they could purchase their new house.
If you are looking for an alternative way of selling that does not involve listing your home with a Realtor, having multiple showings, and then a long closing period, give us a shout. We are looking for our next project in Overland Park.
Sell Your Home with NO Hassle
Get a fast fair offer cash offer from Kansas City's leading home buyer.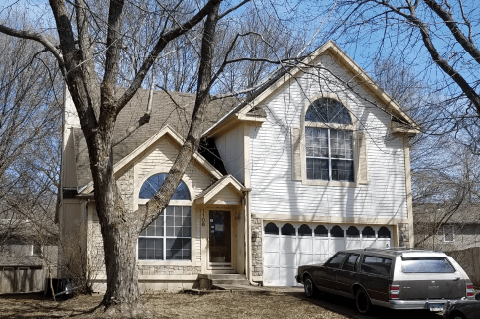 EASY, CONVENIENT AND QUICK
This family team are great people to deal with, very friendly and helpful. They made selling my house easy, convenient and quick and gave me the highest bid for my property. I highly recommend them!