Sometimes you need to sell your house fast. Sometimes it doesn't matter. If you find yourself pressed for time and wondering "how long does it take to sell my house with an agent vs an investor?" then this blog post will guide you through the answer…
You want to sell your house, and perhaps you need to sell in a hurry. Chances are, you arrived at this blog post because you're hoping to find the best solution for you that sells your house as quickly as YOU want.
Before we get to the answer, it's important to understand the difference between what an agent does and what an investor does:
When you sell your house with an agent, you are asking the agent to represent you in a sale and to try and find a buyer on your behalf. In other words, you're selling THROUGH an agent to a buyer.
When you sell your house with an investor, you are actually working directly with the one who will be buying the house. In other words, you're selling TO an investor (they are the buyer).
Now that you understand the difference, here's how long it can take…
How Long Does It Take To Sell My House With

An Agent

Vs An Investor?
The Agent…
The typical real estate agent wants the perfect house to list, they want all little items fixed, the home staged, clean . . . the more it looks like a home from the Property Brothers, the better. Then their next step is to take a bunch of photos, load it into the internet and put a sign in the yard.
Then the waiting game starts. Waiting for buyers to find your home on the internet or to see the sign in the yard and call. Waiting for those buyers to call and set up showings. Holding open houses. All the while people could call with a moments notice and want to come to see your house, at their most convenient times, evenings and weekends or early mornings. That means your house needs to stay perfect and you need to relocate during the showing. For us it was a lot of trips to the store, eating out and driving around the block till the prospective buyer and their agent left.
For some sellers, it can take a ton of time and effort to get it ready to list and for others, it's not all that hard. But for most people, keeping the home show-ready all the time can get to be tough, especially if it takes a few weeks or even a few months for the right buyer to fall in love and make you an offer. Right now it is a seller's market, so if the house is in perfect condition for the price you and the agent selected, it could go under contract quickly. But if the home is less than perfect, needing repairs and updates, even at a low price it can take some time until the right buyer comes along that has the cash or can get a loan to buy your house and fix it up.
Then once you finally get that buyer on the hook and have negotiated the sale price, usually the buyer will hire an inspector and then ask you to make repairs or renegotiate their offer price. That takes a couple of weeks and could cost you $1000s in sale price or in repairs or both. And once all that is settled, then the home must appraise for the right amount, and just last month we had a friend sell their house and their home did not appraise for what the contract said. The buyer was not willing to pay more than the house appraised for, so they had to lower the sale price. That appraisal can take several weeks as there is a shortage of appraisers across the country. And sometimes the seller backs out because of inspections, because of appraisal or sometimes, they just back get cold feet and back out.
Does this happen often? No not usually. If you have your home listed with a professional, and we stress professional Realtor, then usually the process is fairly smooth, but every house and buyer is different so there are often bumps and a few sleepless nights.
So, while some of my counterparts are going to tell you that listing with an agent is going to take you months, I am going to tell you if your house is nice, in good shape, staged well, and you list with a professional agent that knows what they are doing, you are going to get the optimum price for your house in the least amount of time.
That said, we often talk with sellers who have listed with a friend or the first agent that called that just are not quite a professional agent. They don't know what they are doing and the seller ends up with a nightmare. The home is not getting showings, not getting offers and is just sitting there. I am here to tell you that if this is the case with your house, your agent is not doing their job. Their job is to first help you get it ready to sell, next to select the appropriate sales price for the home and then market the home. If you are then not getting showings, check the online sites to make sure they are correct, ask to see the MLS listing to verify everything is correct and that they have a lot of great photos of your home. (photos of the master bedroom, not just the master bed. Photos of the living room, not just the fireplace. . . ) And if it seems to be marketed correctly, then if you are not getting any showings, you are priced way off. If you are getting showings, but no offers, then you are still priced too high.
Then again its not always the agent. We just went to an open house near our home and while houses in the area that sell in the $450,000 range are either brand new or have modern updated finishes, kitchens and bathrooms, this home has the original everything, right down to the blue carpet and 1970's furniture and was still listed at $450,000. The agent had told her repeatedly to take down her decor and to change out the blue carpet at a minimum and that it needed to be listed for $75,000 less, but the seller would not listen.
And if your home is in need of a lot of repairs, there are a few hold out agents, like our friends at Realty Resource who will list your fixer-upper and sell it quickly, as it sets, warts and all. But you do need to be prepared to price it accordingly. And it will still take time and showings, something not all sellers have the luxury of dealing with.
How Long Does It Take To Sell My House With An Agent Vs

An Investor

?
The Investor…
This part surprises most people: an investor can buy your house very fast – some investors can even buy in as little as 7-10 days if that's what you want. That's because the investor is the buyer (so no showings are necessary) and many investors (including us here at kcmoHomeBuyer) buy houses in any condition so you don't have to fix up the property either.
We do want to caution you that there are a lot of good investors out there and there are a lot of bad investors out there. We have a lot of competition that just read a book or took a seminar and they are being taught to reach out to sellers, make an offer, any offer and get it under contract. Then they go out and try to market that home to other buyers, and if they can't find that end buyer, well they back out.
In one instance we talked to a seller, we went out and looked at his house and made him an offer of $60,000. Based on a number of repairs the home needed, that is what we needed to pay for it to make it work. We were going to close in a week. But he had another offer from a competitor who said they would pay him the $80,000 he really wanted. That competitor then got busy marketing that house he was paying $80,000 for to all the investors in town, like kcmoHomeBuyer and other people who have been in business for many years, he was not able to find a buyer and after he didn't close in 45 days like he promised, that seller called us back and sold us his house to us for $60,000 . . . a price he could have received 2 months earlier if he would have gone with our offer, saving him over 2 months it holding costs: taxes, insurance, utilities, lawn care and mortgage payments.
So, should you sell through an agent or sell to an investor? That's up to you. A professional investor who has cash and can close quickly is way faster so if speed is important to you then you may want to think about selling to an investor. A professional Realtor is going to take a bit longer and sell the home for more and you will probably net more even after paying commissions, but you have the trade-off of time. Please note that we can make you a cash offer or our Team at RealtyResource can give you listing options. Either way, you get your home sold, which is what you really want.
Want more information about selling?
Great! We're here to help. Whether you need to sell fast or just want to understand the process a bit more, get in touch by calling (816) 408-3600 or by clicking here and entering your information and we'll gladly spend the time talking to you about the house-selling process for your situation.
Request a FREE, No-Obligation Consultation
You can trust our firm offer will not change before closing, and you won't be hit by any of those surprise fees. We'll be there to walk you through each step of the sale.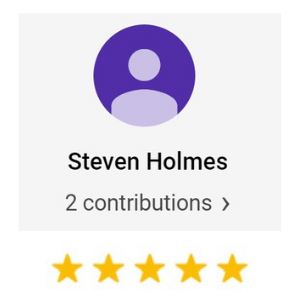 Glad we Called
We had inherited Mom and Dad's house a few years ago and had decided to rent it out. But being a landlord was not the best choice for us as it was a never-ending battle to keep it rented, keep the rent coming in and to fix it up every time that didn't work. We were fed up and ready to be done with the whole situation. We called Scott at kcmoHomeBuyer and he was able to talk us through the situation on the phone, meet us at the house and make us an offer. We didn't have to fix a thing, he took all the junk the last tenant left, and we closed a couple of weeks later.
Glad we called.