Selling a house is nerve-wracking and when you need to do it quickly, it can be even more stressful. It does not matter why you need to sell, be it a new job, financial difficulties, or even a personal situation there are a few steps you can take to make your home look its best, sell as fast as possible, and get the best offers. So if you are wondering "How To Sell My House" . . . you are in the right place.
How To Sell My House Fast
We sell a lot of houses every year and these are all the things we do to make our homes sell FAST!
One Make it Look It's Best
If you are short on time, you may want to skip major repairs, but there are some things you can do in a couple of weekends that will make your home look its absolute best. And if your goal is to sell your home fast, the two keywords to keep in mind are CLEAN and DECLUTTER.
Remember less is more, so invest in some packing boxes and pack up all the items you don't need in the home right now: appliances on counters, lotions, and potions on the bathroom counters, if there is a flat surface, clear it off and make sure it's CLEAN!
Organize your closets and drawers and at the same time pack away more items that you just don't use regularly. Buyers want to know that there is plenty of storage and this strategy shows them there is.
Take out anything in the home, especially hanging on the walls that is personal, family photos, religious items, or hunting gear needs to also be removed because they distract buyers and prevent them from picturing themselves in the house.
As you do all this sorting and organizing be sure to do a deep clean on every room in the house. Don't forget light fixtures, baseboards, backsplashes, tile, carpet, and even washing walls in high-traffic areas can help.
We have moved several times in the past 10 years, reducing our home in size each time. And we have found that each move finds us throwing away all the broken, outdated, and worn-out items, donating a bunch of reusable items, and investing in organizing items that make packing away and storing seasonal items that much easier. Out of all the tips for selling a house, this is by far the best.
We also buy a lot of houses every year, and we invest $300 to $1000 in almost every one hiring a professional to come through and clean it. And in many of the houses, we just clear out the belongings and clean the house, increasing the value by $20,000 to $30,000.
With all that said, remember you can also sell your house "as-is"?
Two Pick a Selling Strategy.
When the time comes, you have three options for selling your house fast"
Selling your house For Sale by Owner (FSBO for short)
Listing Your House with a Realtor
Selling Your House to a Direct Buyer
Selling FSBO
People have been selling their homes by themselves for as long as there have been houses. One of the biggest benefits is the savings of all or part of the real estate commission. On average in the Kansas City area, the commission to sell a home is between 5 and 8 percent, typically with 3 percent to the listing agent and 3 percent to the agent for the buyer. And if the agent who lists your home sells it, they get ALL of it.
When you sell FSBO, you can eliminate commissions altogether, although we highly recommend offering a 3% buyers agent commission to speed up the sale.
Just keep in mind, you need to take GOOD photos, you need to get on all the top online home for sale sites, and be ready to take calls, host showings, and negotiate your sale. We recommend consulting a title company and possibly an attorney to make sure you have the correct legal forms and are not missing anything vital.
Be sure you have a seller's disclosure of all the things you know about your house and its condition as well as a lead-based paint seller's disclosure if your home was built before 1978 as it is required by law. There may be a few other disclosures depending on things that have happened in your home.
Listing for Sale with a Real Estate Agent
We are not going to lie, to maximize the sale price of your home, working with a knowledgable real estate agent is the best course of action. A good agent should offer you tips for making your home look its best, offer referrals to contractors, and overall help you maximize your time and money getting the home ready. Then they should get professional photos and the best listing into MLS that will then get your home on every home selling website out there and maximize your exposure to 1000's buyer's agents representing tens of thousands of buyers.
But with all this expertise comes the trade-off of the traditional sale: commissions, buyer inspections, the buyer requested repairs, and appraisals, all of which can totally derail the sale at any point in the process.
Sell to a Direct Buyer
Now if you don't want to do any of the things we have discussed on this page and you want to get a cash offer that will close quickly, you might consider getting a direct buyer, like the Tucker's here at kcmoHomeBuyer. Just keep in mind that not all investor buyers are created equal.
There are three types of investor buyers – those that buy to rent the home out, those that buy the house to resell, and those that put it under contract to then sell the contract. Some may offer you all cash, others may offer payments over time.
Here at kcmoHomeBuyer.com, the Tuckers typically will make an all-cash offer closing in about 10 days to 2 weeks. Other times, if we can't quite make an all-cash offer work, we might offer to list your home for sale so you can get the price you want, or we might put it under contract so we can attempt to sell the contract. No matter what the option, we are totally transparent with you about what we are doing and how fast the process might take, so you can make an informed decision.
Three Make Sure You Price to Sell
Ask any veteran real estate agent why a house that is listed is not selling and they will tell you that it is not priced right. Most often a home that is priced too high for its condition will eventually sell when the price is adjusted down to the right price. Sometimes we also see a home not selling because it is priced too low that people wonder what is wrong with it.
As we have sold a LOT of houses in the last 20 years we do our best to figure out the best price for the home for its condition. If we are in a huge seller's market, where there are very few homes for sale, we might list it a little undervalue with the goal of getting a lot of buyers looking at the home and creating a bidding war. If it is a huge buyer's market, then we might not only do our best to offer the home at the right price, but we might offer incentives, like offering to pay the buyer's closing costs.
We have purchased many homes where the seller had previously listed the home for sale and their time to get it sold ran out. They took our lower offer because of that time constraint, but if they would have just listed the home for sale at a lower price they could have sold for more. To put this in numbers, let's say they listed their home for sale for $110,000 and it would not sell, we offered $90,000 and bought the home. Then we cleaned it and relisted for $100,000 and sold it very quickly, why because we made it look its best and we priced it right. All things the seller could have done but didn't.
Don't get stuck on price
The other key piece of advice when pricing to sell is to have a set time frame to adjust the prices. Here at kcmoHomeBuyer, if we push the envelope on price when we list our homes for sale and we don't see any showings at all in the first week, we adjust our price in about 7 days and we keep reviewing the price until we start getting showings. Then we start looking at the price every 7 days if we are getting showings but no offers.
Four Minor Repairs
While you may not have time or money for a major renovation, there might be some small projects you can tackle that will make things look better.
Take a magic eraser to all those wall scratches in high traffic areas or if it's really bad invest in a little bit of fresh paint.
Anything that is loose: knobs, tiles, door handles, etc, get them tightened up.
If it leaks, replaces it.
Replace dated: hardware, light fixtures, knobs – we have been known to take these off, spray paint them black, and reinstall them.
Five Staging the House
This is not always an option, but if you are living in the home you can add a few key pieces or rearrange what you have to make the home look better. Or you could hire a staging company to bring in furniture in a vacant home. If the home is in overall good condition this is a great option to make it show better and to show home buyers how furniture would fit into the home.
Once we had a house that had narrow stairs and the feedback received was that the sellers could not figure out how one would get furniture up the narrow stairs and into the bedroom. By staging the rooms with furniture, we showed that they could indeed get a bed and dresser up those stairs.
Six Curb Appeal
When a buyer pulls up to a house and all they see is work from the car, they might just drive on without coming in. There are four areas to focus on from the curb: Landscaping, Cleaning, Repairing, and Staging.
Trim up the Landscape
When buyers see dead trees or limbs, overgrown bushes, and weedy flower beds, they see weeks and months of work each year. But a few weekends of DIY work or hiring a professional can whip that yard into shape.
Cleaning the House
When the siding, gutters, garage doors, light fixtures, and windows are covered with dirt and cobwebs, your potential buyers are again seeing a ton of work. Investing in a good power washing can do wonders to making your home and driveway clean. Just don't overdo it and take off the finish.
Making Repairs
Look at your house from the street and make repairs as needed to the mailbox, the house numbers, the light fixtures, the gutters, and anything else that you can see that might be broken.
Outside Staging
After everything is clean, trimmed, and looking nice, there is one last step to making the home inviting and that is staging. Buy some pretty seasonal flowers to stage the front steps.
Seven Get Professional Marketing Photos
Yes, we get it, anyone with a phone these days can take a photo. But take some time to look at listing photos and you will find there are several mistakes that the amateurs make.
Blurry, out of focus, off-center photos.
Taking photos of the stuff, not the room.
Not a wide enough angle.
And after taking all these bad photos, the amateurs then try to make up for it by posting a lot of them. Two or three photos of a room if it is a big room is great, 10 to 20 of that same room is too much.
Eight Market Your House EVERYWHERE
If you sell FSBO or you list with an agent, after getting your home ready to sell, getting it priced right, and getting amazing photos, next you want to market it online. Seek out all the top online home listing sites and list your home for sale.
Be sure to highlight the features of your home. Point out things that make your neighborhood desirable while at the same time not saying anything that might violate fair housing.
There are a lot of free websites on the internet where you can post your home for sale. Also, look for a home for sale groups on Facebook where you can also list your home for sale.
Nine, Timing is Everything
You can sell a home at any time of the year. But here in Kansas City, if you want to sell your home fast, the optimum time for sailing is between April and June as home buyers are looking to buy and then move, just after school is out for the year. That way they are in place for the next school year and they have their summer to get settled in.
Ten, Say Yes to Showings
Once upon a time, we found a house that had been listed for sale for months and months. It seemed to be priced right, but it was not selling. In looking at the listing it said the seller was only allowing showing in a 1-hour window between 4 pm and 5 pm, 5 days of the week, none on the weekends. If you really want to sell your home and you have taken all the steps necessary to get it ready and marked, be sure to make your home available for showings. Be prepared to show your home with an hour's notice or less anytime between 8 in the morning and 8 at night.
You might also consider marketing and holding an open house the first weekend the home is available and inviting in all your neighbors and local Realtors. The more people who see it and talk about it to friends, the more potential buyers will find out about it.
Keep in mind that we often buy houses from sellers only to then put a sign in the yard and sell it to the neighbor a few weeks later.
If all of this is just too much for you to get done to get your home ready to sell, consider a cash offer from the Tuckers here at kcmoHomeBuyer. To get the ball rolling you can use our form to tell us about your house.
Sell Your Home with NO Hassle
Get a fast fair offer cash offer from Kansas City's leading home buyer.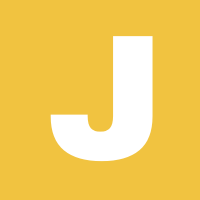 On top of the process!
Scott was on top of the process every step of the way, making sure I was informed and knew what was going on and when we had some paperwork issues at the title company, helped me work through that as well.