If you are thinking of selling your house, you might be wondering how to take advantage of the current hot market. After all, you want to get the best price for your property and move on to your next home as soon as possible. But how do you make your house stand out from the competition and attract more buyers?
Two Options for Selling Your House Fast
You can call up a cash home buyer or you can list your house with a Realtor. If your house is fairly new or in great shape, listing with a Realtor could be a good option for you. If it's in less-than-perfect condition, you might want to take the time to learn a bit more about the Tuckers here at kcmoHomeBuyer and how their process works.
If you are going to go the traditional route and list with a Real Estate Agent, there are several things you can do to make your house stand out and bring in better offers, even in a hot market.
Make your house look its best.
One of the most important things you can do to sell your house fast in a hot market is to make it look appealing and ready for the new owners. This means staging your house, which is the process of arranging furniture, decor and lighting to create a welcoming and attractive atmosphere. Staging your house can help you showcase its best features and make it look more spacious, bright and cozy. According to a report by the National Association of Realtors, more than half of seller's agents say that staging reduces the time a house stays on the market, and over 40% say that it increases the offer price.
Remove any clutter and personal items.
Another way to make your house more appealing to buyers is to remove any clutter and personal items that might distract them or make them feel like they are intruding on someone else's space. You want buyers to imagine themselves living in your house, not see reminders of your life there. This means getting rid of any excess furniture, knickknacks, photos, artwork or anything else that might not suit everyone's taste. A clean, de-cluttered and depersonalized house can help buyers focus on the features and potential of your property.
Use professional photos and videos.
Most buyers start their home search online, so you need to make sure that your listing catches their attention and makes them want to see more. The best way to do that is to use high-quality photos and videos of your entire house, including the exterior, the yard and any special details. Your agent can help you get the best photos and might also suggest using aerial footage or a drone video to give a better perspective of your property and its surroundings. Professional photos and videos can help you highlight the best aspects of your house and create a positive first impression. But the agent may have an extra fee for this.
Price it right.
This means setting a realistic and competitive price based on the current market conditions and comparable properties in your area. A real estate agent can help you with this by providing you with a comparative market analysis (CMA), which is a report that shows recent sales prices of similar homes in your neighborhood. Pricing your house right can help you attract more buyers and avoid overpricing or underpricing your property.
Be flexible with showings.
The more buyers who can see your house, the better your chances of getting a quick sale. That's why you need to be flexible with showings and accommodate as many requests as possible. If you can, try not to limit your hours or turn down any tours. You never know when the right buyer might come along. Of course, you also need to keep your house in tip-top shape at all times, so be prepared for some inconvenience and stress.
Considering a Cash Buyer to Sell Your Home Fast?
You are here on our website, so we are going to guess that doing all the things above is not quite what you really want to do. That you might be considering an alternative to listing with a Realtor, even in today's hot real estate market.. Perhaps even considering a cash home buyer. We have a bunch of info here on our site about cash home buyers and we suggest checking out how our process works and learning a bit more about us to help you make your decision.
Get a No Obligation – Cash Offer Started
We would love to help you explore your options for a fast, cash sale that requires one showing, no cleaning, no repairs, no photos, no commissions, and no fees. Just fill in our form below to get started.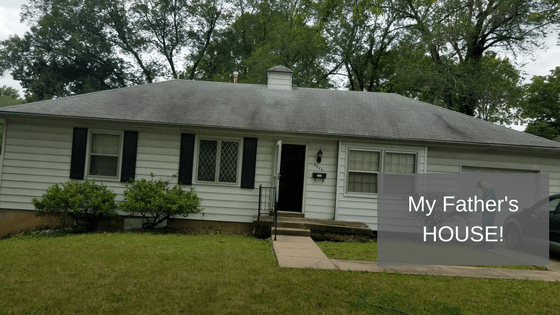 If you need to sell, no matter the situation, please, don't hesitate to call.
I was in a probate/estate sale situation. My father passed away with no will. I had to go to court just to be named the administrator. I didn't know what to do or who to call. I heard about KcmoHomebuyer and gave them a call. I met Scott at my father's house. He was very, very sincere and helpful. I was pleased with his offer and as they say, the rest is history. If you need to sell, no matter the situation, please, don't hesitate to call Scott at KcmoHomebuyer. You will not regret it. Thank you so much, Scott!!