Going through a divorce is very tough. Not only do you have to break ties with your spouse, divide up family possessions, you also often have to decide what to do with the house. Sometimes one spouse or the other gets the house in a divorce, other times neither spouse wants or can afford it alone and it needs to be sold. And selling a home in the middle of dealing with a divorce can simply be an additional drain on life and add more stress to an already horrible situation.
Jennifer came to us in the middle of all this. She was working her way through the divorce process and had her home listed for sale with a real estate agent, but it was not selling. She wanted the house sold when the divorce was final so she could move on with her life and relocate out of state.
She reached out to Scott Tucker at kcmoHomeBuyer to get an all cash offer on the home that would close quickly and without her having to fix anything. She wanted the home under contract to be purchased so she could plan her relocation and be ready when the transaction closed in a few weeks. Scott was able to make an all-cash offer and work with one of our business partners to buy this house and get this one issue off of Jennifers Plate.
If you are going through a divorce and the decision to sell the house has been made, there are options to relieve some of the pressure on both parties by selling the home fast. One option is to list the home with a Realtor who will market it for sale and help you through the process. But the process can take the time that you may not want to spend. The other option is to seek out a professional home buyer who can make a quick, all-cash offer and more importantly close in a couple of weeks.
One such buyer is Scott Tucker and his team here at kcmoHomeBuyer. Selling to Scott allows you to sell your house quickly with no repairs needed. And since kcmoHomeBuyer has been buying houses in the Kansas City Metro since 2000, we have the tools, the teams and more importantly the cash in place to move quickly.
Contact us today for a no-obligation discussion to see if this option is right for you.  Submit your property online with the form below.
Sell Your Home with NO Hassle
Get a fast fair offer cash offer from Kansas City's leading home buyer.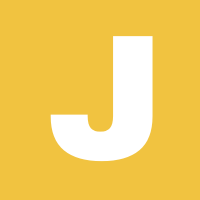 On top of the process!
Scott was on top of the process every step of the way, making sure I was informed and knew what was going on and when we had some paperwork issues at the title company, helped me work through that as well.