It's that time of year when Kansas City Metro homeowners start looking at their house and yard and developing their spring to-do list.
There are a lot of items on a house that need regular maintenance to stay in good condition. Usually, basic home maintenance might be a pain, but not too difficult. But if skipped, it could be quite costly over time.
As homebuyers in the Kansas City metro, we come across a lot of houses where this home maintenance has been skipped and now the homes have huge repair lists. To help you keep your home in good repair, we have prepared a checklist.
Outside Home Maintenance
Check the Landscape
Take a walk around your yard and look at all the items growing in your yard: Grass, Vines, Shrubs and Trees
Grass: Do you have areas where the grass is not growing due to too much sun, shade or possibly traffic? This can leave huge areas where you just have dirt that if on a slope can wash away and cause problems. Or if it's getting thin, opening you up to weeds.
While spring is not the time to plant new grass, it is a good time to improve the grass you have with fertilizer, address weeds and strengthen with water. We highly recommend talking to the folks at Grass Pad to get some tips.
Vines: This is a big one. Many people plant a nice vine ground cover that if left unchecked will grow up the side of your house, your wood fences, or your landscape timbers. The roots of these vines will destroy everything they dig into. You will also see planted vines as well as wild vines that will grow up in your trees and shrubs and kill them.
Shrubs: This is a good time to trim your shrubs both in height and shape and to thin out the dead wood. So often these just get left to grow, and grow, and grow, and over time, they get way overgrown and the only way to clean them up is to cut them out and start over.
Trees: Take time to make sure there are no vines choking it out branches as they will eventually spread and kill the tree. Trim out dead branches so they don't fall on your house, your car, or you. Time spent now to maintain your trees can save you $1000's down the road in cutting them down and roof and car damage.
Costs to clean up or replace these items vary. We have had quotes from $500 to remove a few limbs to $5,000 to remove just one tree.
Clean Gutters & Downspouts
These tend to fill up with leaves and other debris over time. This build-up can cause a blockage in the gutters or the downspouts. This blockage will cause rain to not flow through as designed and create overflow water causing damage not only to the gutters but also to your roof or wood rot to anything it touches. It could also be causing pooling around your foundation, driveways, and walkways that could cause even more damage.
Cost to have someone clean out your gutters and downspouts could be a few hundred dollars. But to replace them you could be looking at $500 to $1000. Further damage can cost you even more.
Exterior Water Faucets
Now is the time to check these out carefully. If you were smart in the fall, you removed all your garden hoses and made sure the water was shut off. If you did not, you may find that the water lines going to these faucets may have minor or major leaks.
As you turn them on, test them carefully, and make sure there are no leaks. And check to make sure it is firm and secure and not wobbling around as it comes out of the house as this can create holes and gaps to let critters into your house.
Minor repairs if needed could be under $100, but if not made could cost several $1000 if you flood your basement.
Sprinkler System
It's always a good idea to have a sprinkler expert service your entire system. This is also an item that should have been on your fall checklist to make sure it was winterized. And now you need to check for broken and missing sprinkler heads and broken lines so that you don't waste water and flood your lawn when you turn it on. Make sure the heads are aimed where you want them so you are not watering the street or sidewalk. Also, review your timers and make sure that the system is watering as you want it too.
Broken heads, cracked lines and misdirected sprays can cost you several $100 a month or more in water bills. Or about that same amount one time to make the needed repairs.
Sump Pump
Ok, so this is probably inside your house, but the discharge is outside. The job of the sump pump is to remove water from below your house so it does not cause damage to the foundation and flood your house. Check to make sure it does pump the water out to protect your house. And also check your discharge line to make sure the water is going where you want it too. A broken discharge pipe could cause flooding and major damage.
Sump Pump repairs could be under $100, replacement about $350.
Driveways, Patios, Sidewalks
As the concrete in these item freezes and heats up throughout the year, it can shift and crack. Also as water from your gutters, sump pump, or other runoff can wash away the soil that was supporting them. Causing more shifting and cracking. So look for and seal cracks, replace missing supporting soil, and address water that may be causing problems.
Simple maintenance can maintain your concrete structures, but to tear out and replace just one of these items could cost $6,000 to $10,000 or more.
Wood Trim, Soffits, and Siding.
As you walk around your house, check out the paint. Looking for chipping, cracking, and peeling. It may be that there is some damage causing these issues that can be easily repaired. It may be your house needs painted. But if left for too long a simple paint job that may require major replacement of siding, costing several $1,000 more.
The cost to paint the exterior of the house could run between $5,000 and $10,000. To replace all of that could cost between $10,000 and $20,000 depending on the type of materials used.
Decks
Because damaged decks could be potentially life-threatening, be sure to check these out carefully. Are there any boards that soft and mushy that may need to be replaced? Or warping boards that could cause a trip hazard? Also, look for nails pulling away. And keep in mind that to protect the wood, it should be stained on a regular basis.
Basic repairs could be $500 to $1000 or less. To replace $7,000 or more.
Wood Fences
Check for discoloring and wood rot and missing or rusted-out nails. Repair as needed. Also, make sure any gates open and close correctly.
Air Conditioner
It's always a good idea to have your furnace serviced in the fall and your AC serviced in the spring. And when it comes to the condenser unit sitting on the side of the house you can take steps to make sure any landscape is trimmed back to give it air. That it is clean and free of debris. These simple steps along with a regular check-up from a professional can keep your AC working well for years.
Basic maintenance and servicing is probably around $150, to replace a condenser unit, it could be $3,000 or more.
Windows and Doors
Take the time to check the weather stripping to make sure there are no gaps. These gaps can not only let in a lot of heat, but also little critters that are out and about in the summer. Also, check for leaks and wood rot as they can further damage and mold to surrounding walls if left unchecked.
Roof
Winter snow and ice can cause damage all winter to your roof and surrounding trees all winter. Then with spring storms those trees and fall and cause more damage. Take the time to look for cracked, loose, or missing shingles. Also inspect all the vents, pipes, skylights, and chimney's coming out to make sure they are in good repair.
Cost to replace a roof can be anywhere from $5,000 to $20,000 or more depending on the type.
Chimney & Other Brick Work
Like our concrete driveways and sidewalks, the heating in summer, and freezing in winter can cause the joints between bricks to expand and contract and break down. The mortar can crack and fall out over time, causing unsafe brickwork that can fall down. Take the time to inspect and make repairs as needed each spring.
Owning a home is a work in progress. You will always have repairs and maintenance and the time and costs involved will grow as the home ages. If you or a loved one have been considering getting your home ready to sell this spring and you see that the items on this checklist are going to cost more in time and money that you want to spend, you might consider a cash offer from us here at kcmoHomeBuyer.
We buy houses that have seen years of neglect and we are looking for our next project. Take a few minutes to click here and tell us about your house. We offer a free no-obligation home analysis.
Make No Repairs, Sell Your House As-Is Today
Contact the Tuckers at kcmoHomeBuyer.com to sell your Home Today! There is no obligation or cost. Why fix it when you can sell it?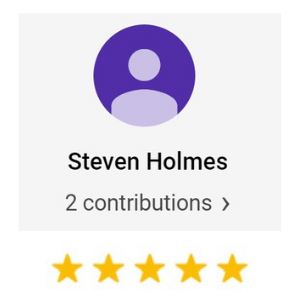 Glad we Called
We had inherited Mom and Dad's house a few years ago and had decided to rent it out. But being a landlord was not the best choice for us as it was a never-ending battle to keep it rented, keep the rent coming in and to fix it up every time that didn't work. We were fed up and ready to be done with the whole situation. We called Scott at kcmoHomeBuyer and he was able to talk us through the situation on the phone, meet us at the house and make us an offer. We didn't have to fix a thing, he took all the junk the last tenant left, and we closed a couple of weeks later.
Glad we called.