Today on our video series Donald Tucker Rehab in Prairie Village, Don goes over our plans for our Kitchen Renovations.
For an unwilling YouTube Star, Don is doing a great job, don't you think? But in this video he doesn't give you the whole story on this kitchen and well while it adds nothing in how the kitchen gets rehabbed, you just have to read it for the EWW factor. So did we tell you this house was nasty? Over the kitchen is the upstairs main bathroom. The drain lines from the main bathroom leak, so the former owners had put up plastic to somehow stop the leak, but that didn't work so well. The leaks were dripping right on the sink, the counter, and the dishwasher – so we had a whole issue above the kitchen that Don will address in a later video.
But for the galley kitchen with very little storage or cabinet space, we had our work cut out for us. So first up, everything has to go into the dumpster. Next, we opened up the wall between the kitchen and the dining room to make the walkway much wider. We couldn't really increase the footprint as the staircases up and down were behind one wall and the other was an outside wall.
With the wider doorway, we were able to relocate the stove and brand new cabinets to the opposite wall where before there were none. And we were then able to add a pantry for more storage.
Don mentions we were using Cherry cabinets, which we get it white is all the rage now, but in 2010, dark cherry wood was the bomb. Black Appliances. Granite. Today, in 2021, That would probably be white cabinets and stainless appliances. By the way, do you need new cabinets? We are a member of a local trade association, Mid-America Association of Real Estate Investors here in KC. Through them, we have a 2% Rebate on all purchases including kitchen cabinets plus a discount for cabinets and appliances.
Checkback next week for the next installment on this Prairie Village home where we replaced the full roof and gutters, plus all the windows, the doors and the siding. If you have a home that needs this much work, and you just don't want to spend the time or the money, another option is to sell the home.
Make No Repairs, Sell Your House As-Is Today
Contact the Tuckers at kcmoHomeBuyer.com to sell your Home Today! There is no obligation or cost. Why fix it when you can sell it?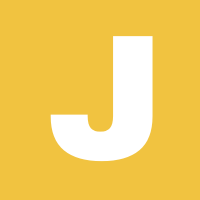 Great experience
Great experience.  I was selling my father's house. Very glad he sent a letter.  The house was dirty, it was stinky, it was packed with junk.  I just didn't want to deal with it. If you want a hassle free sale, give Scott and kcmoHomeBuyer a call.