Here we are again, this time in the Living Room at the Donald Tucker Rehab House in Prairie Village. Today Don discusses his plans for the Living Room Renovations.
Starting at the front door, we can see more . . . back up to a part, before the video . . . getting out of the car the smell from the house hits you.
Then we get to the front door and see all the damage made by all the 20+ dogs and also our vandals who broke in a few nights before and stole all the copper water lines in the basement.
The door, the jamb, and some of the framing will be replaced. Then in the room itself, we want to get the potential buyers to come in and be impressed and that will start with shinny new hardwood floors and a whole new modern trim package around the fireplace.
We really want this room to have a total WOW factor.
Wondering what it costs to repair hardwood floors when you make living room renovations? When we take a look at HomeAdvisor.com they tell us that hardwood floor repair costs $950 on average and ranges between $43 and $1,459. For us, we typically refinish in the living room, dining room, and hallway and the cost is usually somewhere around $1,500 to $2,000. But in this house, we didn't refinish, we took up the entire hardwood floor and replaced it, the subfloor too in our effort to remove the smell.
Checkback next week for the next installment on this Prairie Village home where we replaced the full roof and gutters, plus all the windows, the doors and the siding. If you have a home that needs this much work, and you just don't want to spend the time or the money, another option is to sell the home.
Make No Repairs, Sell Your House As-Is Today
Contact the Tuckers at kcmoHomeBuyer.com to sell your Home Today! There is no obligation or cost. Why fix it when you can sell it?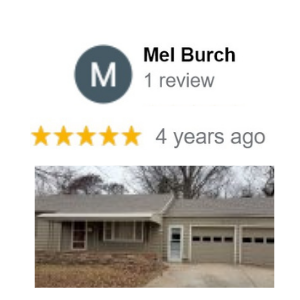 IT DOESN'T GET BETTER OR EASIER THAN THIS
This was a great experience. Scott paid us our asking price, and we closed in less than 30 days. It doesn't get better or easier than this!