Each step in the process of selling your home on the traditional market comes with a cost. Then, after all of the anticipation, you have finally sold your home, and the new focus becomes the complex closing process wherein the title on the home transfers to the new owners. So often, sellers' purchase of their next home depends on the proceeds from the sale, and unforeseen hurdles at the closing soon create a nightmarish flurry of problems and more cumbersome paperwork.
The process can be overwhelming to first-time sellers; being caught off guard at closing is more than unpleasant. Deductions made from the proceeds of a traditional real estate transaction can quickly dwindle the amount of cash you'll have in hand when you walk away from the closing table. For sellers, closing costs can add up to eight to ten percent of the proceeds or more. Therefore, sellers must be aware of the expenses associated with this process to walk into the closing with realistic expectations. We will explore what Raytown home sellers need to know about the closing costs.
Mortgage Balance
Raytown home sellers need to know all the fees that come with paying off your mortgage balance. To start with there is the balance or principal amount owed. Then there is the interest that is due. If you happen to be behind on payments, while you will not have extra payments, you may have late fees tacked on and if your lender has started any legal action, those attorney fees will also be tacked on. Then while it's not a huge concern for most, if you have not had the loan for very long, there might be prepayment penalties on the mortgage or equity loan payoffs in the closing costs. It's possible to lose money on the sale after paying exorbitant penalty fees. However, in the best-case scenario, your final sales price pays off the balances on any loans and leaves you with a profit.
Commissions and Fees
Real estate agents charge Raytown home sellers a commission for their services, paid at the closing. Sellers also pay the agents commissions for the buyers from the proceeds of the sale. The typical amount is six percent of the home's final sales price, divided between your real estate agent and the agent for the buyers. This is the biggest cost but there are a few more.
Administrative Fees are a new thing in the past 10 or so years. If getting paid a six percent commission on average is not enough, some agents tack on up to $500 for the buyer side and $500 for the seller side to pay the person who pushes all the paperwork. Sometimes it is less and some agents pay those fees out of their commission rather than passing them on to the buyers and sellers, so be sure to ask. Often, the buyers and sellers split the escrow fees depending upon the terms of the contract.
iBuyer Fees
This is a new category for us to talk about as there is now a new type of home buyer. You submit your house to get an instant offer. Once you accept they come to look at your house and often change their offer. Once you accept that, then you do go to closing, but they do have fees. We have heard that some charge up to 10%. So be sure what you are getting into before accepting an instant offer from an internet buyer.
Taxes and Document Fees
Naturally, sellers must pay any real estate taxes still due on the property in full before the title transfers and the document recorded, for which sellers will pay a fee at closing. The title company will prorate these fees so they come out that the buyer and seller pay the right amount for the time they have owned the house.
Some states and counties charge transfer taxes on the sale. This can vary across the KC Metro area, so be sure to ask the title company what they might be.
And there are always a few fees with the county to record documents in Raytown that home sellers will pay when the title transfers to the buyer.
Title Insurance
Raytown home sellers need to know about the title insurance, protecting the buyers from possible title defects, typically paid from the sellers closing costs for the buyers. This amount will vary by the price of the house.
Closing Fees are another expense for Raytown sellers and buyers that are paid to the title company for their time putting together all the paperwork and sitting down to sign everything with you.
Mobile or Online Closing Fees and if you have a mobile notary come to you or if you close online, there will be a fee for that as well.
Legal Fees
Often Raytown, home sellers hire attorneys to represent their interest at closing and need to know these attorney fees may be part of the closing costs. We don't see this a lot on either side of the state line in the Kansas City Metro, however, if there are a lot of issues with the closing, the seller may want to hire an attorney and pay the legal fees to make sure they are represented correctly.
Liens & Judgments
If there are any other liens on the property other than the mortgage, they will need to be paid. This might be back taxes, unpaid city-owned utilities, home repair loans, or any other loans that were secured by the property. And if the seller of the home has judgments against them from court, or unpaid state or federal income taxes, those also have to be paid.
Homeowner Association Fees
If you have a homeowner association, these fees are prorated as of the time of closing.
Other Expenses
These costs, while not taken from the proceeds directly, should still be considered.
You may need to consider any effect the sale may have on your income taxes and any capital gains.
Sellers must complete any agreements for repairs or any other improvements in the sales contract as out-of-pocket expenses before closing.
If you sweetened the deal by offering to pay the buyers closing costs, these would also come out of the final proceeds.
Finally, sellers must have also paid any other service providers involved in the transaction at this time.
kcmoHomeBuyer
Many of our competitors advertise that they pay all closing costs in their marketing, yet when we look at their unfavorable reviews from sellers, they say they didn't pay the closing costs as advertised.
Working with one of the Tuckers here at kcmoHomeBuyer is a bit different.
Generally, we figure the seller is going to be paying for their own closing costs. We don't plan to pay any of your closing costs. However, if you would like us to pay your closing costs, we would be happy to sit down with you and figure out EXACTLY what your closing cost would be and calculate that into our offer. That way we all agree on what is and what is not a closing cost, so there are no last-minute surprises.
Plus at kcmoHomeBuyer, we don't charge realtor commissions or any hidden fees. With simple contracts at kcmoHomeBuyer, your guaranteed closing can be in a matter of a few days. Relax, if your new home isn't ready, kcmoHomeBuyer has the flexibility to set the closing for a convenient date. Without all of the complications, making a direct sale to kcmoHomeBuyer means you don't need to worry about prepping, repairing, staging, marketing expenses, or even a final cleaning; just move what you want in your new home and leave the rest to us.
Here at kcmoHomeBuyer, the Tuckers have been buying houses for over 20 years with many unique circumstances at play; we are happy to answer any questions or concerns you have about the process, with absolutely no obligation. Send us a message to learn more.
---
Contact Us
We would love to hear from you! Please fill out this form and we will get in touch with you shortly.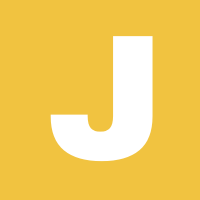 Showed up! Listened! Told me to Sleep On It!
I called Scott as well as several of the ads I found on google for people who buy houses.  Scott was great, he showed up when he said he would, he listened to what I had to say. He made me an offer and left it with me so I could "sleep on it", which gave me time to review if with my brother.