The Tuckers: Kim, Don and Scott here at kcmoHomeBuyer.com has been buying houses since early 2000. We have a lot of quality cash home buyers across the metro, but we also have a lot of brand new people jumping into our industry without actually knowing what they are doing or even having the ability to buy a house.
"We Buy Houses Scams" and "Cash for Homes Scams"
There are quite a few "We Buy Houses" and "Cash For Home" companies out there, just this past Sunday in the Kansas City Star there were 4 "Advertorials" (advertisements masquerading as articles) for 4 different home buyers. While you always need to be aware of the typical scams from foreclosure counseling, loan audits, and government modification programs, there are other shady practices that you need to have on your radar.
Avoid "We buy houses scams" around robo-calls, random text and cold calling are one way that many of the newbies into the market are reaching out to 100s of people every day in hopes of finding just one person who is ready to sell. An effective way to find a home seller, but highly annoying and often illegal if they have no prior contact with you.
Avoid "We buy houses scams" around sight-unseen offers. A lot of people across the world are utilizing the internet, Google Maps, and automated dialing to find sellers and then making offers sight unseen. After getting a home under contract often not at realistic prices and with no way to actually buy the home. They then start marketing homes in hopes of finding a buyer. Make sure that any buyer you work with actually walks through your home.
Avoid "We buy houses scams" around no "Closing Cost" bait and switch is also something else that derails transactions at the last minute. If you have a buyer that says they will pay all closing costs, make sure you get in writing exactly what they are going to pay. Here at kcmoHomeBuyer, we typically pay the buyer's closing costs and we let the seller pay theirs. We only agree to pay closing costs after defining what exactly they are with dollar figures. Others have strange outlandish fees. (Learn more about closing costs)
Avoid "We buy houses scams" around "Sign Right Now!" Another scam you may run into is a potential buyer pressuring you to accept their offer right now without giving you the opportunity to have a trusted advisor review it. Here at kcmoHomeBuyer, we will give you a valid written offer that you can have a trusted advisor or attorney review before you sign it.
kcmoHomeBuyer will always want to see your house and will provide you with a valid written offer, that you can review with an advisor, closing in a few weeks or on the day of your choice.
If you have a house or investment property that you want to sell, avoid the we buy houses scams. The Tuckers at kcmoHomeBuyer, a small family-owned business in the Kansas City Metro, has bought hundreds of houses since 2000. We have our own cash as well as private funding allowing us to buy all houses we contract on. Here are just a few reasons why you should contact us about buying your house:
We will always want to see your property in person before making an offer.
Our fair firm offer will not change at the last minute.
We will work with you all the way through the entire process.
We can close quickly.
Most of all, because we are licensed Realtors, we can help you with several different scenarios to get your home sold. We can make a firm, fair cash offer closing on a specific day. If you would prefer to list your home or rental property for sale with a Realtor to market, we can put on our Realtor Hat from Realty Resource and advise you there as well.
To start the conversation with us, please tell us a bit about your house either by filling out our informational form to tell us about your property & situation.
Sell Your Home with NO Hassle
Get a fast fair offer cash offer from Kansas City's leading home buyer.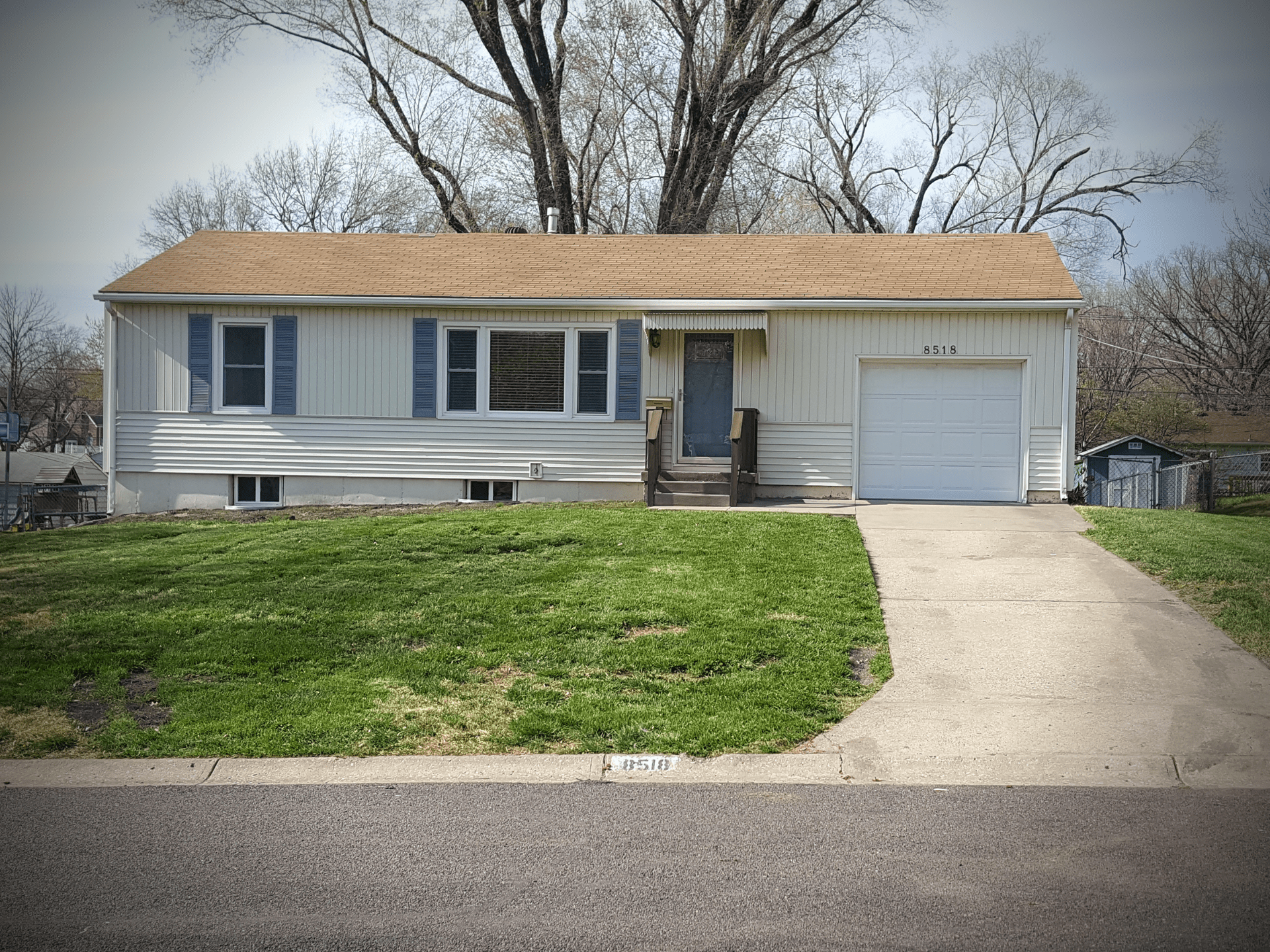 Like Doing Business with a Trusted Friend!
From the very beginning, I could tell he (Donald Tucker) was honest. He empathized with what we were going through and how hard it was to let our family home go. He stayed on top of things as they occurred and it felt like doing business with a trusted friend. He was very reassuring and explained every step of the process. Thank you so much.