Selling a home in Kansas City can be stressful.
No matter the situation its hard to sell and when you own several properties that need work and you yourself are in ill health it can be even worse!
Recently Scott Tucker at kcmoHomeBuyer.com came across a very stressful situation with a seller in Kansas City Missouri.
Back in January, Manny gave us a call about a duplex just north of Hyde Park and east of Union Hill, just up the street from Martini Corner.
Manny had a couple of properties, one he was living in and the other that he was using as an office. His office was located on the lower level of a duplex with tenants in the upper part. It needed work to make it marketable and at 90 years old and in poor health, he did not have the time, the money or nor the ability to get those repairs made. So he called Scott Tucker at kcmoHomeBuyer.com to see what could be done.
Manny didn't want his tenants, medical students, booted out, he didn't want to make any repairs and he wanted to take some of the accumulated items in the lower level that were important to him and leave the rest.
He didn't want to deal with a lot of headaches and he didn't want to list it for sale as he had already tried listing his other property and had found it a very stressful and time-consuming proposition and then the house didn't sell. He wanted a cash offer that would close quickly.
Scott made him an offer and he took it and in a couple of weeks the property was sold and Manny had one of his two properties out of his hair. Manny said that Scott had "freed him from a load of upkeeps" on the property we had purchased.
Now he has one less headache of a property.
If you have a headache of a property that you need to sell, be sure to reach out to Scott Tucker at www.kcmoHomeBuyer.com or give him a call.  Find out what type of all cash offer closing quickly with no repairs he might be able to make on your headache.
Make No Repairs, Sell Your House As-Is Today
Contact the Tuckers at kcmoHomeBuyer.com to sell your Home Today! There is no obligation or cost. Why fix it when you can sell it?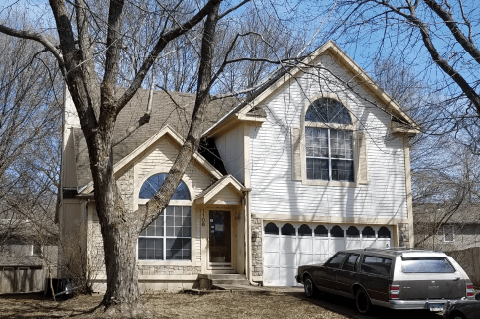 EASY, CONVENIENT AND QUICK
This family team are great people to deal with, very friendly and helpful. They made selling my house easy, convenient and quick and gave me the highest bid for my property. I highly recommend them!