While popular beliefs may be chock full of intriguing details, they are hardly the truth about selling real estate. Even if it is a false narrative, what we believe can significantly influence our decisions. When it comes to selling your home, it's best to have your eyes wide open to all of your options. Don't allow the misguided advice of others to lead you down the wrong path with what may be one of the most significant financial transactions of your lifetime.
In taking the time to learn more about these myths, you may save thousands of dollars by making a well-informed decision, keeping more of the equity you've built for yourself. So read on as we explore three myths people believe about selling real estate in Olathe.
Sell It Yourself and Save Money
One of the most famous fables people believe about selling real estate in Olathe is that you'll save money by listing your home as an FSBO. Typically, this option is selected to save the high real estate commissions and other fees to earn a higher profit on the sale. Statistics, however, tell another story.
Only eight percent of home sellers tried this sales method in 2020, and the homes that did sell sold for significantly lower prices, in most cases costing the sellers more than the real estate agent commissions would have been on the current market value.
However, for those less than perfect houses, that need to be sold quickly, the time saved in not cleaning it out, not fixing it up, and not making it picture-perfect often offsets any price loss.
Give Scott Tucker over here at kcmoHomeBuyer.com. He can tell you what we can pay for your house right now if you moved out this week, he can tell you what it might sell for should you list it this week, and then tell you what it might sell for if you spent some time getting the home ready.
So Myth, Selling It Yourself Saves Money – not really, but it could save you a TON of TIME.
Open Houses Sell Homes
Another myth people believe about selling real estate in Olathe is that they must prepare their homes, set out drinks and snacks, vacate the property and allow their agent to hold open houses to sell their homes. However, as a real estate agent, the interest in holding an open house isn't typically to sell the property, although it is nice when it happens; instead, their goal is to get your neighbors in the house so they can list their homes and to find new clients interested in buying property.
Furthermore, while most walk-throughs at open houses are nosey neighbors or looky-loos, some are also thieves who want to scope out the property. The truth is that most homebuyers find their new homes online, and if a buyer was genuinely interested in your property, they could simply call the agent and set up a showing.
If the thought of having an open house or any quantity of people walking through your home multiple times is something you want to avoid, then consider selling to us. Show it once and you're done. You'll save the prep costs, and any worries about passing the inspection go out the window because at kcmoHomeBuyer, we buy houses as-is.
Myth, Open Houses Sell Homes. Truth, not very often, Open Houses attract new customers for agents.
You Can Guesstimate Your Sales Price
Another one of the myths people believe about selling real estate in Olathe is that by viewing a few listings online, you can determine what your house can sell for with a close guesstimate. But unfortunately, the incorrect sales price on a listing, whether set too high or too low, can cost sellers time and profits. In addition, an error in either direction adds time to your listing because buyers will likely continue to scroll through the thousands of listings available at their fingertips. Did you know a professional Realtor like those at Realty Resource (our sister company) will detail your profits on listing with an agent vs. a direct sale so that you can make an educated decision?
This too is a Myth, and right now, it's pretty tough for an agent who has access to all the data to make a 100% accurate estimate as prices are changing so quickly and so few homes have been sold in 2020, 2021, and 2022.
Working with the professional investors at kcmoHomeBuyer chases away the myths about selling real estate in Olathe, saving you valuable time and money. Let the pros at kcmoHomeBuyer help you solve your problems. We can make you an all-cash offer closing on the date of your choice and you make no repairs or updates. We can also tell you what the market says you might be able to sell it for should you make the time and effort to prepare the home to sell and hiring a quality agent to sell the house for you.
Get started with the form below
---
Make No Repairs, Sell Your House As-Is Today
Contact the Tuckers at kcmoHomeBuyer.com to sell your Home Today! There is no obligation or cost. Why fix it when you can sell it?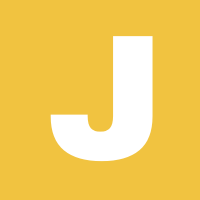 On top of the process!
Scott was on top of the process every step of the way, making sure I was informed and knew what was going on and when we had some paperwork issues at the title company, helped me work through that as well.