Are you thinking about selling your home? If so, you might be wondering if it is the right time to do so. There are many factors that can influence your decision to sell, such as your personal, financial, and lifestyle goals. However, there are also some signs that indicate that it might be time to move on and find a new place to call home. In this article, we will share with you six signs that it might be time to sell your house and how we can help.
6 Signs That It Might Be Time to Sell Your Home
You Need More or Less Space!
One of the most common reasons people decide to sell their home is because their space needs have changed. Maybe you have a growing family and you need more bedrooms, a bigger yard, or a playroom for the kids. Maybe you have accumulated a lot of stuff over the years and you need more storage space or a garage. Maybe you need a home office, a hobby room, or a guest room. Whatever your reason, if you feel like you are outgrowing your current home, it might be time to look for a new one that suits your lifestyle better.
On the other hand, you might also feel like you have too much space. If you have an empty nest, or you are planning to downsize, you might want to sell your home and move to a smaller one that is easier to maintain and more affordable. You might also want to relocate to a different area that has more amenities and services for seniors. If you are tired of paying for rooms you don't use, or spending time and money on repairs and upkeep, selling your home might be a smart move.
Your Community Has Changed
Another reason to sell your home is if your neighborhood or community has changed in ways that you don't like. Maybe when you moved in, it was a quiet and peaceful place, but now it has become noisy and congested due to development, traffic, or new businesses. Maybe the crime rate has gone up, or the schools have gone down. Maybe the property taxes or HOA fees have increased too much. Maybe you just don't feel like you fit in anymore with the people or the culture around you. If you are unhappy with your surroundings, you might want to sell your home and find a new place where you feel more comfortable and secure.
You Can't Stand The Weather
Some people love living in a place that has four seasons, while others prefer a more consistent climate. If you are fed up with the weather where you live, whether it is too hot, too cold, too humid, too dry, or too unpredictable, you might want to sell your home and move to a place where the weather suits you better. You might also want to consider the impact of climate change on your area, such as the risk of floods, droughts, wildfires, hurricanes, or other natural disasters. If you are worried about the future of your home or your health due to the weather, selling your home might be a wise decision.
You Are Spending More Time Commuting Than With Your Family
Another common reason people sell their home is because they want to reduce their commute time. If you have a long drive to work every day, or you have to take public transportation that is unreliable or crowded, you might be wasting hours of your life that you could spend with your family or doing things you enjoy. Not to mention the stress, frustration, and expense of commuting. If you want to have more balance in your life, selling your home and moving closer to your work might be a great option. You will save time, money, and energy, and you will have more opportunities to connect with your loved ones and your community.
You Are Tired of Managing Rental Properties
If you own rental properties besides your primary residence, you might have enjoyed the income and tax benefits they provide. However, being a landlord is not for everyone. It can be stressful, time-consuming, and costly to deal with tenants, maintenance issues, vacancies, legal matters, and taxes. If you are ready to retire from being a landlord, or you just want to simplify your life and finances, selling your rental properties might be a good idea. You can cash out on your equity and invest it elsewhere, or use it to travel, pursue your hobbies, or spoil your grandchildren.
You Have Found Your Dream Home
Finally, one of the best reasons to sell your home is if you have found another home that you love more. Maybe you have always wanted to live in a certain area, or in a certain type of home, such as a waterfront property, a historic home, or a modern condo. Maybe you have found a home that has everything you ever wanted and more: more space, more features, more style, more convenience. Whatever the case may be, if you have fallen in love with another home that meets all your needs and desires, selling your current home might be worth it.
An Easier Way to Sell Your Home
If any of these signs apply to you, it might be time to sell your home in and move on to something better. However, selling your home can be a hassle if you go through the traditional route of listing with an agent and dealing with showings, inspections, repairs, appraisals, negotiations, and closing costs. That's why we offer an alternative way of selling your home that is fast, easy, and convenient. We buy homes in any condition, in any location, and in any situation. You don't have to worry about cleaning, repairing, or staging your home. You don't have to pay any commissions or fees. You don't have to wait for months or deal with any uncertainty.
Get Your Free Offer TODAY!
Just Fill In the Form To Get Your No-Obligation All Cash Offer Started!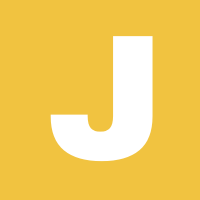 On top of the process!
Scott was on top of the process every step of the way, making sure I was informed and knew what was going on and when we had some paperwork issues at the title company, helped me work through that as well.