This one SOLD FAST in Red Bridge.
This is a great Red Bridge home from a repeat home seller. We had purchased another home from this seller several years earlier when she inherited this home and moved in. At the time she called us on this house, she had moved out due to several large factors, the major one being there was no power in the house and without power, nothing worked: the fridge, the lights, the sump pump, etc.
A couple of months earlier, lightning struck one of the large trees in the back yard and knocked down some major branches. When the branches came down they ripped the electric meter from the back of the house and left live wires on the ground. Kansas City Power and Light had come and made it safe to walk around, but it was up to the homeowner to hire an electrician to make repairs before the electricity could be hooked back up. To add insult to injury, it seemed the lightning had also killed a lot of electrical items in the house. She didn't have the time or money to make repairs and had moved on to a new house instead. She was fed up and wanted the cash out of her house, to pay for things at her new house.
We were able to make her a cash offer closing in a few weeks as she needed a bit of time to get the last of her belongings out of the home that she wanted. After we closed, we hired someone to finish cleaning out the things left behind, giving us an empty, blank slate that was not in too bad a shape. But having had no power for several months, with food in the house, it didn't smell very well and overall it just needed some new modern finishes.
We were able to refinish the hardwoods and install new tile in the kitchen and new carpet in the addition. Add in new counters in the bathrooms, new lights throughout and a fresh coat of paint and this fix and flip was ready for a new owner.
We have bought several homes in the Red Bridge area and they always turn out great as they had great bones to begin with, they just usually have been a bit neglected and need some TLC.
If you find yourself with a home in Red Bridge that you need to sell fast.  Or a home that has had no electricity for a while and smells a bit ripe.  Take a few minutes to tell us about your home for a quick, no obligation review to see if we might be able to buy it from you.
Get Your Free Offer TODAY!
Just Fill In the Form To Get Your No-Obligation All Cash Offer Started!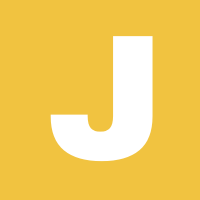 On top of the process!
Scott was on top of the process every step of the way, making sure I was informed and knew what was going on and when we had some paperwork issues at the title company, helped me work through that as well.