Stephanie reached out in the fall of 2017 on her parent's home. She and her 4 siblings wanted to a house and in the next few months had us look at the home and make an offer. But she and the siblings were not ready to sell for a few months.
Some of them moved in and lived there for a while and periodically touched base with Scott at kcmoHomeBuyer.
Over the next few months, they worked on cleaning out the house, accepted our purchase offer, and still they could not quite get everything cleaned up. Finally, in August they got the last of the items they wanted out of the home, we all went to closing and they were able to pay the back taxes, pay off the small mortgage, and to split the final proceeds.
Now they can move back to Florida, Colorado, and their own lives and stop dealing with their parent's home.
Stop The Search...Start The Process Here!
We pay all CASH and you'll not pay any commissions, or make any repairs. Because we're LOCAL, we can work fast. Put your address and email below and answer a few easy questions on the next page to get your FAIR offer.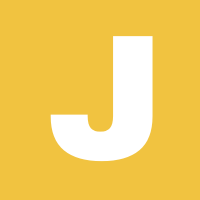 Great experience
Great experience.  I was selling my father's house. Very glad he sent a letter.  The house was dirty, it was stinky, it was packed with junk.  I just didn't want to deal with it. If you want a hassle free sale, give Scott and kcmoHomeBuyer a call.