Are you considering selling your home in Belton? If so, you might be thinking about making a few repairs and upgrades before you list it. Some changes can be lucrative, paying off in the long run. However, not all upgrades are created equal. We will let you know which upgrades to avoid!
Updating and beautifying your home is a sure-fire way to get more potential buyers in the door. However, many sellers make the mistake of making too many upgrades or upgrading things that do not increase the property value. Some people even make upgrades that end up turning OFF buyers! Before you take a sledgehammer to the bathroom wall or make a trip to Home Depot, consider making only necessary repairs and only the upgrades that will pay for themselves by substantially increasing your home's value.
Don't Add a Pool Unless YOU are Swimming In It
You will not be able to add the price you pay for a pool onto the previous value of the home. It doesn't work that way. We have seen people spend over 50k to add a new pool, only to be able to add a couple thousand to their asking price. Unless you plan on swimming in the pool yourself for years to come, a pool will end up costing you more than it adds value. Point blank: A pool doesn't provide returns.
The average house has a certain number of potential buyers, but throw a pool in the backyard and that number goes down. Only add a pool if you plan to live in the house for a long while and its something you want, because it does not add to the future salability fo the home.
Don't Get So Personal
Avoid overly customized designs. This can include overly designed kitchens, baths and anything else that you consider one of a kind. Consider toning down bold colored rooms and creating environments that are a bit more neutral. A can of paint is a lot less expensive than a total room redo.
And let's talk paint. We just saw a post on Facebook from an investor buyer who had walked through a house to potentially buy and he found a blood-red living room and dining room, black kitchen and bold bright blues and greens in the bedroom, big turn off for him. We have also looked at homes that were perfect in price and condition other than the paint color and no one was buying.
And on that note…
Don't Decide for Your Buyers
If there are obvious repairs or upgrades needed, there is a huge debate, do you make them or do you not? I would talk to a cash buyer like kcmoHomeBuyer and see what they might offer and have a consultation with a Realtor. Making the obvious repairs so the home is perfect and move in ready can help the home sell faster and for more money. However, the time and money spent may not make sense for everyone.
Instead of making repairs, you could adjust the price or offer a repair credit so the end buyer can make the repairs. We have actually purchased homes where the previous owner had spent money on their ideas of repairs only to go in and rip them out because they didn't work with the house, the taste was too personal and most often, because they were trying to get the repairs done on the cheap, the quality was not very good and just plain looked bad.
So rather on repairs and upgrade, don't make them. Instead, provide a credit to the buyer, so they can have things done the way they want. It can be a great incentive when buyers have the ability to decide on the details of the home. People will be attracted to the idea of choosing their own countertops and lighting fixtures.
Point Blank: Don't make upgrades based on your own personal enjoyment or taste unless you plan on living in the home forever.
Leave the Basement Alone
Do you have a house with an unfinished basement? If, so… leave it that way. The costs to finish the basement aren't worth what you will get back. Plus, many buyers will choose to renovate those areas on their own terms. If you haven't renovated it while you lived there, there is no reason to do it now that you are trying to sell.
Point Blank: An unfinished basement is best left that way.
Make the Space Intentional
Keep the rooms as they were intended. Extra bedroom? Keep it a bedroom, not an office. Let the prospective buyers decide how they want to use the space. A room conversion will only knock down the perceived value. A 4-bedroom, 2-bathroom home will get more traction than a 3-bedroom, 2-bathroom + den at the same price. Also, a gym/office/library/breakfast nook can become confusing.
Point blank: Plan your space with purpose.
What are the Neighbors Doing?
Take a look at other homes in your neighborhood and keep your upgrades somewhere in the middle. If you go too far with your add-ons, you will be targeting high-end buyers. And maybe your neighborhood isn't known for that. In addition, you will alienate buyers who love your neighborhood but don't want to pay the high price.
Point blank: Keep your property competitive within your neighborhood, but don't take it too far!
Are you ready to sell your home in Belton? We are ready to help! Fill out this form now!
---
Sell Your Home with NO Hassle
Get a fast fair offer cash offer from Kansas City's leading home buyer.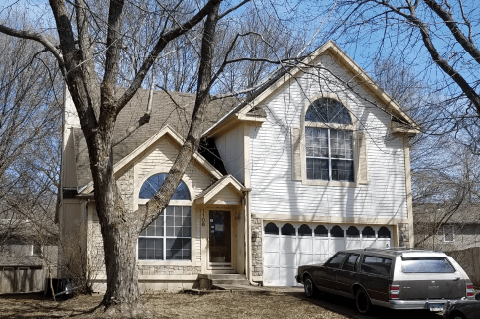 EASY, CONVENIENT AND QUICK
This family team are great people to deal with, very friendly and helpful. They made selling my house easy, convenient and quick and gave me the highest bid for my property. I highly recommend them!