When it comes to selling a house, you've likely heard about closing costs, but do you know everything that they include? Check out our closing cost "FAQ" to learn more about what closing costs are all about.
What Are Closing Costs Exactly in Shawnee?
Closing costs refer to all of the fees that must be paid at the closing table when you buy or sell a house. Depending on where you live, the fees and costs can vary. But generally, closing costs include, but are not limited to:
Notary fees –
Usually, when you sell a house in Kansas or Missouri you are going to close at a title company and the person assisting you with the closing paperwork will be a notary. Typically the title company is going to charge around $200 to $300 to handle all that paperwork and that includes the notary fees. If you are out of the area and can't go to the title company, they might send the documents to a title company where ever you live or they might send you the documents and let you go find your own notary. If you go to your local bank where you have accounts, they will often notarize things for free. And since the lockdowns of COVID where no one went anywhere in public most counties in the Kansas City Metro area will let you use a virtual notary.
In most cases, both the buyer and the seller get charged this fee and if you have a mobile notary come to you or if you go with an online closing, the costs might be higher.
Transfer Costs
These are costs dictated by the county and the state. and usually, center around the cost of filing documents. If you are selling you may have several things to file, but generally, you are only paying the cost of filing the deed to transfer ownership. This is usually somewhere around $50.

This fee is usually paid for by the buyer but not always.
Transfer Taxes
We don't see a lot of transfer taxes on the Missouri side, but we do have some minimal transfer taxes on the Kansas Side. You can always ask your title company what it will cost.
Appraisal Costs
When you are selling your home, unless you just decide you want to do an appraisal to see what your home is worth before you sell, you probably will not have to pay for an appraisal.
However, we as sellers have had to pay for an appraisal when we had not been on title to the property very long and the buyer was getting an FHA loan. In that case, the buyer paid for the first appraisal, but the lender required the 2nd appraisal and that was on our dime as the seller. Once upon a time, there was even a 3rd appraisal.
What does an appraisal cost? Somewhere between $400 and $800 depending on the type of appraisal for a single-family home.
Inspection Fees
As the seller, you are probably not going to have any inspection fees, unless you are being proactive and getting an inspection and fixing everything before listing your home.
In a traditional transaction, you list your property, you find a buyer, they will then complete an inspection and pay the inspector. Where you as the seller get hit up on inspections is the cost of making any repairs that you may agree to make, keeping in mind that if the buyer is getting an FHA loan, they are going to want just about everything fixed.
The cost of an inspection can be anywhere between $500 and $800 depending on what is inspected. The cost of repairs varies, we have had them be as little as a $1000 on a fully renovated home for a few things we had missed to $8,000 on a house we were selling as is and the lender required some major repairs.
Origination Fees
This is a fee that the buyer is going to have for getting a loan on the house. Sometimes the buyer will ask the seller to help them pay their closing costs and the origination fee is just one of the costs they might ask you to pay.
When we sell a home and the buyer ask for us to pay closing costs, we are usually somewhere around $3,000 and have paid up to $5,000 in seller paid closing costs.
Recording Fees
These are cost dictated by the county and the state. and usually, center around the cost of filing documents. If you are selling you may have several things to file, but generally, you are only paying the cost of filing the deed to transfer ownership. This is usually somewhere around $50.
Title Insurance
In Kansas and Missouri, the seller generally provides the title policy for the buyer and pays for Title Insurance. It is charged based on a sliding scale. To give you an idea, you can click here for ahttp://www.firstam.com/title/resources/calculators/title-fee-calculator.html title fee calculator.
Underwriting Fees
These are fees for the buyer and have to do with them getting the loan, but as in origination fees, the buyer can ask the seller to help them pay this.
Bank Fees
Bank Fees might be charged to the buyer for something or possibly to you as the seller for some service. For example, they could charge you a fee to prepare a payoff or to update the payoff on your mortgage.
Courier Fees
If you have the title company mail you documents or if they have to move original documents between title companies, or if you have them hand-deliver your proceeds check, they might use a courier or they might use Fed Ex, either way, you are going to get charged for it.
Wire Transfer Fees
When the title company wires money to your bank to pay off the mortgage or if they wire your proceeds to you, they will usually charge you a fee of about $30 per wire to do so.
Liens to Clear Title
If you have any liens against the home, you will need to pay these off or find a way to negotiate with the lien holder to remove the liens. The fees will be what ever you end up needing to pay to clean them up. And if you have liens that just can't be removed, for example, you have a lien from a company that no longer exists, you may have to pay an attorney to complete a quiet title to get the lien removed. This can cost several $1000 and can take several months.
Credit Report Fees
This is a fee to the buyer to have their credit ran to get their mortgage, not a fee for the seller.
Administrative Fee
These are fees that everyone involved tacks on. We usually see an administrative fee from the lender for the buyer. We usually see an administrative fee from the title company to both the buyer and the seller. And if there is a Realtor or two involved, they usually have an administrative fee as well for their client. Admin fees usually range between $200 and $300 per vendor.
Attorney Fees
You may see attorney fees if you need to hire an attorney to review documents, to help with probate, to clean up liens or anything you might need an attorney to do. And in some areas, the title company may send all their paperwork to an attorney to review before they have you sign. This cost will vary depending on what is done.
Commissions
If you have listed your home for sale with a Realtor, you will have commissions of whatever you have negotiated. If you are selling for sale by owner, but the buyer is brought to you by an agent they will often negotiate with you to pay them between 3 and 5 percent. If your home is listed you can expect to pay between 5 and 8 percent or more if you are working with an auction. company.
Who's Paying?
While the buyer will usually pick up a lot of the fees, it is important to note, that the seller typically pays 100% of the commission and admin fees charged by a real estate agent. This will be based on the final sale price. Other than your possible mortgage balance, this is by far the biggest cost when it comes to costs at the closing table. Negotiating the other costs during the sale process is becoming increasingly popular. In an effort to get the deal, buyers are more frequently picking up the tab when it comes to the closing costs. If you need help, please ask your buyer to help, they often will.
Prorations
As a seller, you will also need to pay your share of the year's property tax, up until the day of closing. Any HOA fees or other community costs should be prorated and paid at this time as well. And if the house is rented, the rent should be prorated and and renter security deposits transferred
What Are Seller Subsidies?
This is an amount negotiated between the buyer and seller. It is the percentage the seller agrees to pay towards the closing costs. For example, you can offer to put 3k towards closing to help relieve some of the costs for your buyer. Overall, paying these subsidies are often a small price to pay to bring buyers to the table! We as sellers of homes often agree to pay a portion of the buyers closing costs. But when you are selling a house to kcmoHomeBuyer, we only ask you to pay your own side of the closing at the title company, any prorations and liens. We cover all of our own closing costs.
Can You Avoid These Costs?
Yes! By working with a direct buyer. A direct buyer will not charge you a commission, as they are not an agent and they will not charge you any administration fees the real estate brokerage companies also charge. The rest of the costs at the title company, the prorations of the taxes and HOA fees, or any fees to clean up liens can all be negotiated with a buyer. In general, when kcmoHomeBuyer makes an offer on your home, we assume that we are paying all of our own closing fees at the title company, that you as the seller are paying for the owner's title policy and your own closing fees, and that taxes and HOA will be prorated and you are providing a free and clear title. BUT, we have paid some or all of these fees on a negotiated case by case basis. Do note that in most cases these fees can come out of the proceeds of the sale. So, it's not a matter of the seller writing a check, but rather the buyer pays the title company to buy at closing, all title company charges, prorations, and liens are paid at closing and the seller receives the remainder.
Are Repairs Included?
This is another one that is negotiated between the buyer and the seller. If the home is in need of some obvious repairs, the seller will often take care of these before putting their home on the market. However, if an inspection shows additional repairs are needed, a buyer may make his offer contingent on repairs being made. A buyer and seller can work this out before going to closing.
Here at kcmoHomeBuyer, we generally are buying a house as it sits the day we look at it. The only time we might bring up seller repairs would be if we agree on a price today with a closing in a few weeks or months and then something happens to the home between the signing of the contract and the closing. If, for example, a tree fell on the house and caused major damage or the basement flooded and caused major damage or there was a fire, these types of items would cause changes to the contract, or if catastrophic enough a cancellation of the contract.
If you would like to learn more about the selling process or if you have any questions about selling your Shawnee home, send us an email using this form.
---
Request a FREE, No-Obligation Consultation
You can trust our firm offer will not change before closing, and you won't be hit by any of those surprise fees. We'll be there to walk you through each step of the sale.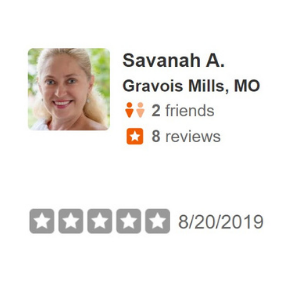 "Closed on my Schedule"
I loved working with Scott and the team at kcmoHomeBuyer. I was downsizing my house and moving to something smaller. Timing was everything and since I am not handy doing all the little things the realtor wanted me to do was not going to happen. They made an acceptable offer for my house, even took the stuff that I could not move to my new place and closed on my schedule so the timing worked out.
~ Savanah A from Gravois Mills, MO