You want to sell your house and you're looking forward to putting some money in your pocket. But did you realize that selling your house may mean you have to PAY money? In this blog post, we break down what are the different fees paid to agents versus paid to investors…
It's true… selling your house can sometimes mean that you have to pay. (This isn't always the case but it often is.) We want to you to know about the different fees you have to pay because this information may help you decide whether to work with an agent or to sell your house directly to an investor.
Before we start, we do want to make sure you understand, that if there is enough equity in the property, that all of these fees you are paying usually come out of the proceeds of the sale. However if there is not enough equity, then you have to bring money to the table. For example you are selling your house for $100,000 and you owe the bank $50,000, and your fees are $5,000. That $5,000 comes out of the proceeds of the $100,000 sale, you get a check from the title company after closing for $45,000 ($100k – $50k – $5k). However if you are selling your house for $50,000 and you owe $50,000 to the bank and your fees are $2500, then you would need to bring $2500 to closing to get the transaction completed ($50k – $50k – $2500).
What Are The Different Fees Paid To Agents Versus Paid To Investors? — Agent Fees
An agent is a salesperson and they will try to find a buyer to buy your house. In order to do this, they will list your house in a listing service and use various marketing efforts to try and find a buyer.
So you'll end up having to pay some fees to the agent. Those fees usually include a commission if they can sell the house (this is the highest amount of money you'll have to pay and it's often about 6% of the sale price of the house, or about $6,000 for a $100,000). There may be other fees you have to pay as well, and these might include different advertising fees or other costs associated with selling your house. There might be a fee to list your house, or there might be a fee to the agent's brokerage or there might be a fee to get a sign in front of your house or there might be a fee for the title company… the list goes on and on. Many real estate companies here in Kansas City charge the commission and then start adding on fees for their various support staff and sometimes their broker tacks on a fee – typically its between $200 and $300 extra. Note some agents do not charge this extra fee, so be sure to ask, and they should explain all their fees.
What Are The Different Fees Paid To Agents Versus Paid To Investors?
This is the part that surprises most house-sellers: for most investors, there are rarely any fees to cover. Investors do not usually have a "fee" or a commission. Plus there's no commission to pay because they're not agents so they're not listing your house. You might be responsible for closing costs at the title company, but this depends on the investor so make sure you ask the investor who pays for those costs.
Other Fees that Come out of the Proceeds at Closing
You will find that some investors advertise that they pay all fees and you don't have to worry about anything. What are these fees? Well, there are a bunch of fees associated with the title company, that includes the title policy to the buyer, a closing fee, a filing fee, a wiring fee, a doc prep fee. Then there may be transfer taxes and filing fees with the county, that the seller needs to pay. These are the fees that many investors will cover, real estate agents will not.
If you have any unpaid real estate taxes or liens, those are generally on you as the seller no matter how you sell. But if you have liens, some investors and even some agents will help you negotiate them down, it just depends on the liens.
When we buy, we pay our closing fees with the title company and then we cover the seller's fees. And we have helped negotiate down mortgage loans through a short sale and even helped remove an old paid-off lien from a long time ago.
The One "Fee" You May Not Be Thinking Of
There's one more cost ("fee") that you might not be thinking of: HOLDING COSTS. When you work with an agent, all the time you are fixing, cleaning, marketing, inspecting and waiting, you'll have to pay bills and taxes for as long as it takes. So although this isn't a fee to the agent, it's a cost you'll have to pay because of the agent… yet when you sell the house to an investor, they buy quickly so you end up saving on the holding costs.
So what's right for you? It depends on how much you're willing to pay and how quickly you need to sell.
If you want to go over this in more detail or confirm that we won't charge you any fees if you sell your house to us then please get in touch and we'll be happy to walk you through it.
Contact Us
We would love to hear from you! Please fill out this form and we will get in touch with you shortly.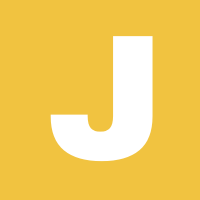 Showed up! Listened! Told me to Sleep On It!
I called Scott as well as several of the ads I found on google for people who buy houses.  Scott was great, he showed up when he said he would, he listened to what I had to say. He made me an offer and left it with me so I could "sleep on it", which gave me time to review if with my brother.