Have you recently inherited a house . . or maybe you anticipate doing so soon? You may not be ready to make the decisions and deal with the family issues that might come up.
So we want to share a few things that can go wrong when you inherit a house.
What Can Go Wrong
The Tax Man Wants More Taxes Than You Thought
Well, there is always inheritance tax that you might not have thought about. Talk to a CPA about the estate and what the values might be to find out these taxes in advance so you can prepare.
And what about the house? There are Real Estate Taxes that might be owed and possibly your loved one could have fallen behind on paying these. We sometimes work with sellers that find out Grandpa had not paid his real estate taxes for several years, so those needed to be paid when the house was sold. So be sure to check with the county to see what is owed and keep an eye on loved ones finances to help make sure they don't fall behind.
And there are transfer taxes in some areas. So check with a local title company to find out what those fees might be when you sell an inherited house.
The Mortgage May Be Bigger than You Thought
Back in the day when an elderly relative passed, their mortgage had been paid off for years. In this day and age though, it is quite common for older people to get a mortgage to buy a new home or take out a reverse mortgage to pay their bills if they didn't plan well for retirement.
You need to be aware that the typical purchase money mortgage quite often can be taken over by their heirs, they just need to talk with the lending company and start making payments. With the reverse mortgage however the heirs cannot take it over, it must be paid off, usually through the sale of the home.
But what if the heirs do not want the house and the amount owed is more than the house is worth? We have come across a few sellers in this situation and unfortunately, there are few options. With the reverse mortgage, let the lender sell the house and get what they get.
But in a more traditional mortgage, there might be a few options. By far the easiest is to let the bank foreclose, sometimes there is just no other choice. Other times you might be able to move in and start making payments or you might find an investor buyer who would take over the payments.
The House May Need Repairs and Upgrades
This is by far the most common problem that comes up. Older relatives sometimes live in the home they have always lived. They maintained it and kept up the roof and the furnace, but the interior is stuck back in another era. Other times they just didn't keep the house up at all, they didn't have the physical capability or the finances to keep it up.
If you plan on keeping the house and living there, then you are stuck with living in a run-down house or maybe using leftover funds from the estate to make repairs and upgrades. But if you plan on selling it, you may need to make the repairs and upgrades to get top dollar. We work with many sellers who have inherited a house that stepped out of 1975 with the wallpaper, the gold and avocado and the shag carpets. They don't want to make any updates or repairs, they just want it gone. That's where we step in to help.
Just be aware of what it will cost in time and money to replace the roof, the furnace, the air, to upgrade plumbing and electrical. On the average house, we buy that is about $20,000. Then there are updates to the kitchen ($15,000), the baths (5,000), new windows ($10,000), fresh paint inside and out ($6,000), new flooring ($5,000 to $8,000), lights, fixtures, doors appliances and more.
You May Have Problems with Relatives and Joint Heirs
Another big problem is when you have to share. What if you want to sell, another wants to move in and another might want to fix it and sell it after that. So what can you do?
In most states, joint heirs of a home are considered tenants in common, and one heir can force a sale if it comes to that. The process, however, is expensive, and the emotional and familial consequences are likely to be highly unpleasant.
We once worked with three siblings that all agreed to the sale, however, the sister was concerned that if we bought the house her brothers would not pay her the 1/3 of the proceeds.  We had to work with them to find a solution so she was willing to sign the legal documents.
We're ready to help you reach your real estate goals and will be glad to answer any and all questions. Just fill out our form below to get started:
Get Your Free Offer TODAY!
Just Fill In the Form To Get Your No-Obligation All Cash Offer Started!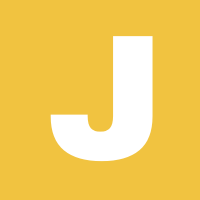 On top of the process!
Scott was on top of the process every step of the way, making sure I was informed and knew what was going on and when we had some paperwork issues at the title company, helped me work through that as well.