"Sell My House Fast In Green Meadows!"
Need to sell your house fast? We buy houses in Green Meadows and across the Northland in Kansas City.
Let us help you explore your options between the traditional Realtor route and the fast, no-hassle cash offer we can make. Learn how you can move on with what's next when you don't have to worry about cleaning out, fixing up, open houses, inspection repairs and waiting. Stop the frustration and let us buy your Green Meadows Home, regardless of condition.
We Buy Houses And Help Property Owners In All Kinds Of Situations
We understand that selling a home can be a daunting task. It's often a time consuming and stressful process. Many homeowners are so busy that they simply don't have the time to do all of the things required to prepare a house to sell on the market.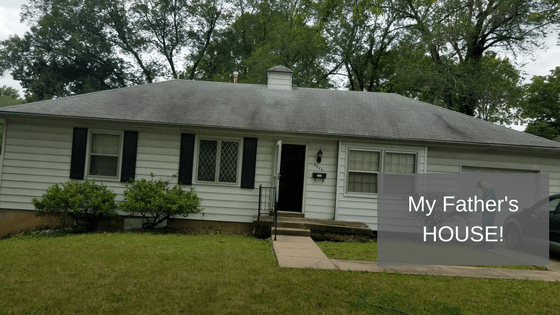 IF YOU NEED TO SELL, NO MATTER THE SITUATION, PLEASE, DON'T HESITATE TO CALL
I was in a probate/estate sale situation. My father passed away with no will. I had to go to court just to be named the administrator. I didn't know what to do or who to call. I heard about KcmoHomebuyer and gave them a call. I met Scott at my father's house. He was very, very sincere and helpful. I was pleased with his offer and as they say, the rest is history. If you need to sell, no matter the situation, please, don't hesitate to call Scott at KcmoHomebuyer. You will not regret it. Thank you so much, Scott!! Jeanie in Overland Park
Our easy home selling process is the quickest way for homeowners to gain certainty that their home will sell while avoiding the hassle of realtors, repairs, and months of uncertainty. If you need to sell your house fast in Kansas City Missouri, this is the place to start. We are here to help and ensure the process is simple and straightforward.
Here's How To Sell Your House Fast To the Tuckers at kcmoHomeBuyer
Selling your Kansas City Metro area home the traditional way can be stressful, especially if you don't have time to wait or are going through a tough situation. It takes work, time and serious expense just to list a house for sale, and that's not even addressing inspections, buyer's financing falling through and all the other headaches involved in getting to the closing table.
Stop wasting time and money trying to sell your house the traditional way. Fill out the form below or call us right now at (816) 408-3600 to get a fair "AS IS" cash offer on your home.
Sell Your Green Meadows Home
Contact the area's Most Trusted House Buying Experts to Sell Your Home. We buy houses in ANY Condition. There is no obligation or cost. What do you have to lose?
IMPORTANT! Be wary of other so-called 'Local' Home Buyers who claim they can buy your home in the KC Metro in 7 days. Don't believe the hype because it's not always true. It typically takes at least 10 days to 2 weeks And a few others want 60 to 90 days because they don't have the funding ready to go. That's why it's beneficial to work with a trusted local home buyer who has been buying houses since 2000. We are experienced, local, professionals committed to fulfilling our sellers' needs rapidly while making the process as simple and hassle-free as possible.
Our family is great to work with because we can move quickly and pay cash for homes that we buy. While these two reasons are enough to motivate most sellers like yourself, here are a few more reasons to sell your house to us.
No need to make time-consuming and costly repairs – When you are selling a house through traditional methods you are the one responsible for making repairs, often by the buyer's lender when they need a loan. Work with us today and we will buy your house "as-is", no roof to replace, no plumbing to fix, you don't even have to clean it.
Avoid Foreclosure – Many Americans are in the unfortunate position of being unable to pay their mortgage. Even when they place their house on the market they may still go into foreclosure waiting for a buyer. This is where our company can help. We can offer a quick closing on your house, pay cash and help you avoid foreclosure and the credit issues that follow.
Need time to work things out – Many of our sellers are working through different issues that sometimes take a little time – probate, finding a new home, or exploring a totally new warm in the winter place to live. They want to have the peace of mind knowing their home is closing on the week of their choosing so they can go out and deal with other issues.
There are no commissions – There are costly closing commissions involved with selling a house through traditional methods and with a Realtor. When you sell your house fast to us we never charge any commissions and you don't have to come out of pocket for any closing fees.
IN SHORT, we can help you no matter the condition of your house – your situation – or timeframe…
We are Local Kansas City Metro Cash Home buyers who can help you sell your house fast. Our "We Buy Houses Fast for Cash As=Is" service may not be for everyone but our cash offers are no obligation and hassle-free. If you decide to go the traditional route at least you'll have a real bonafide offer that you can consider now or in the future. If you prefer to talk to someone in our office before submitting your property information just give us a call today at (816) 408-3600 .